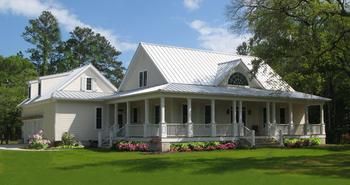 Traditional House Plans
If living in a large traditional home has always been a dream of yours, our traditional house plans are a great option for you. We stock traditional colonial house plans, traditional Craftsman house plans and more, so you won't have any trouble finding an option to suit your needs on our site. 
Our traditional house plans are defined by American historical influences. This style of architecture, which is continuously evolving, has been extremely popular by homeowners for centuries. If this sounds like the right option for you, browse our collection of traditional house plans below, or get in touch to learn more about our services.
Our Collection Of Traditional Home Plans
Select the features you want from the search below to get one step closer to your dream home
Features of Traditional House Plans
Whilst each of our traditional house plans has its own unique characteristics, there are some features that are shared amongst most traditional homes. This includes:
Formally labeled spaces

Central fireplaces

Sunrooms

Porches, often covered

Large kitchens for entertaining
If you're looking for more minimal traditional house plans, don't hesitate to get in touch and we can modify any of our existing house plans for you. Simply fill in our modification request form online and we'll get back to you as soon as possible. 
Traditional One Story House Plans & Two Story House Plans
No matter whether you want to build a bungalow or a traditional two story home, we've got you covered. Both of these options have their advantages, depending on your lifestyle. 
For example, our traditional one story house plans are more accessible, so they lend themselves well to older families. On the other hand our 2 story traditional house plans cost less per square foot to build, so they're suitable for those with smaller lots.