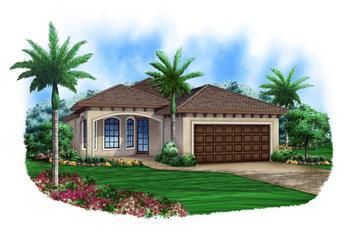 Small House Plans
Our affordable, small house plans are ideal for homeowners wanting to create their dream space while building on a budget. If you are looking for an economical solution to building your home and want to make the most of your square footage, this collection will lead you in the right direction. 
With space-saving characteristics and simple amenities, these homes are beautifully designed and created with innovation in mind. We stock a wide selection of small house floor plans online, however, you can also create your own unique small house plans with our custom home design service. Regardless of which option you choose, our expert architectural design team will be there to help you every step of the way. Get in touch today to learn more. 
Take a look at our other smaller homes in our Narrow Lot house plan collection.
Our Collection Of Small & Affordable Home Plans
Select the features you want from the search below to get one step closer to your dream home
Affordable House Plans for All Lifestyles
Our small, affordable house plans are just as satisfying as our larger house plans, as we aim to make sure your space is used as efficiently as possible. These affordable house plans are the perfect, cost-effective design for a vacation home, however, they can also be used as a permanent home if you're looking to downsize.
A Choose from a Wide Variety of Designs
We stock small ranch house plans, small craftsman house plans, small cabin house plans and everything in-between. No matter what your design style, we're bound to have a home plan that suits your requirements.
If you can't find a suitable plan on our website, why not create your own small house floor plans with our custom home design service? We have over 20 years' worth of experience creating bespoke home plans for individuals and families, so we're best placed to handle any request. Visit our custom home design page for more information.