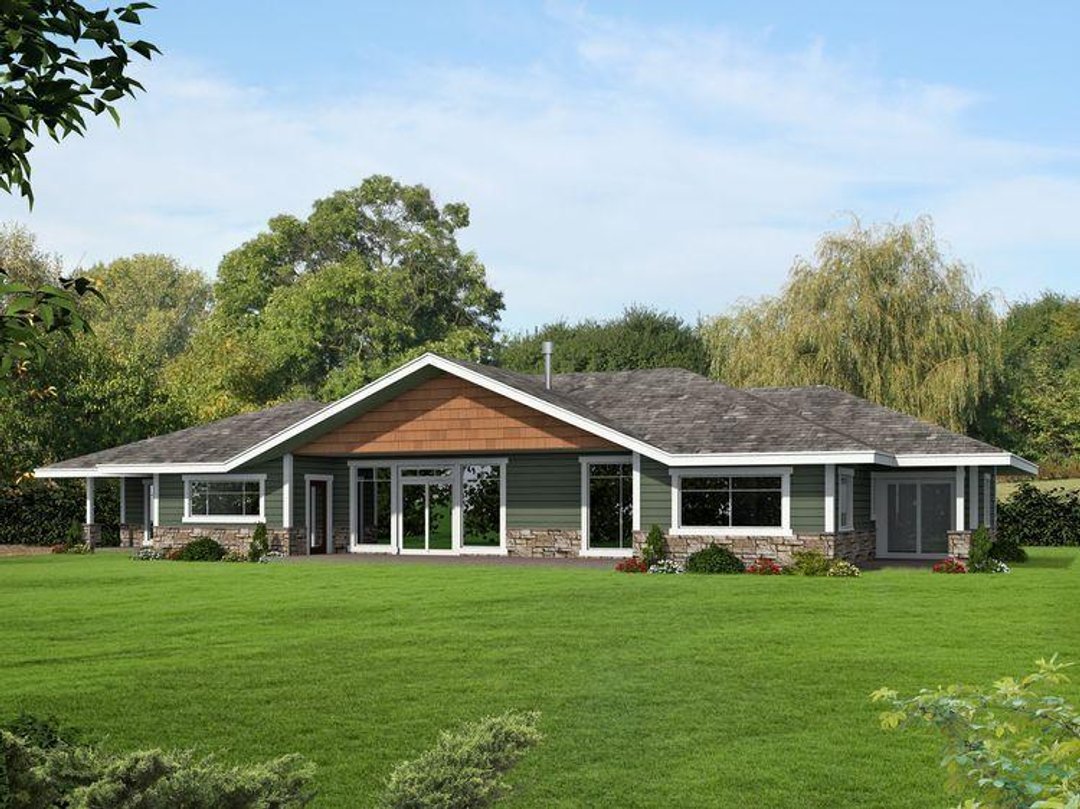 Ranch Style House Plans
The ranch is an iconic symbol of American cowboy culture, however, did you know it was the Spanish that helped to kickstart the cowboy and ranching movement back in the 1500s? Over time, the traditional ranch style house has evolved into the architectural style you see today, and it is the prime choice for many prospective homeowners. 
If you've always considered yourself a cowboy of sorts, our ranch style house plans are the ideal choice for you. We can help you to create the home of your dreams, no matter whether you opt for our premade ranch style home plans or a custom designed house plan. Get in touch today to learn more about our services.
Our Collection Of Ranch Style Home Plans
Select the features you want from the search below to get one step closer to your dream home
What do Ranch Style Home Plans Look Like? 
Not all ranch style homes look the same, however, there are a few key characteristics that are shared amongst these types of properties. As such, we aim to include these features in our ranch style house plans, so that you easily achieve the country look. Some of these characteristics include:
Single story

Open floor plan

U shaped, L shaped or rectangular

Attached garage

Low pitched rooflines

Patio or deck
Don't forget, you can always modify our designs if you're looking for more simple ranch style house plans. Simply fill in our modification request form and we'll be in touch as soon as possible. 
Ranch Style House Plans to Suit All Design Styles
These days, ranch style homes come in all shapes and sizes; it's no surprise that they're the most commonly searched for home-style in the United States! If you're a fan of the contemporary look, our modern ranch style house plans will suit your needs. Whereas, we also provide country style ranch house plans for those seeking the traditional look.
On the other hand, if you can't find the right house plan on our site, we can create brand new ranch style house plans that fit your exact requirements. Visit our custom home design page to learn more.