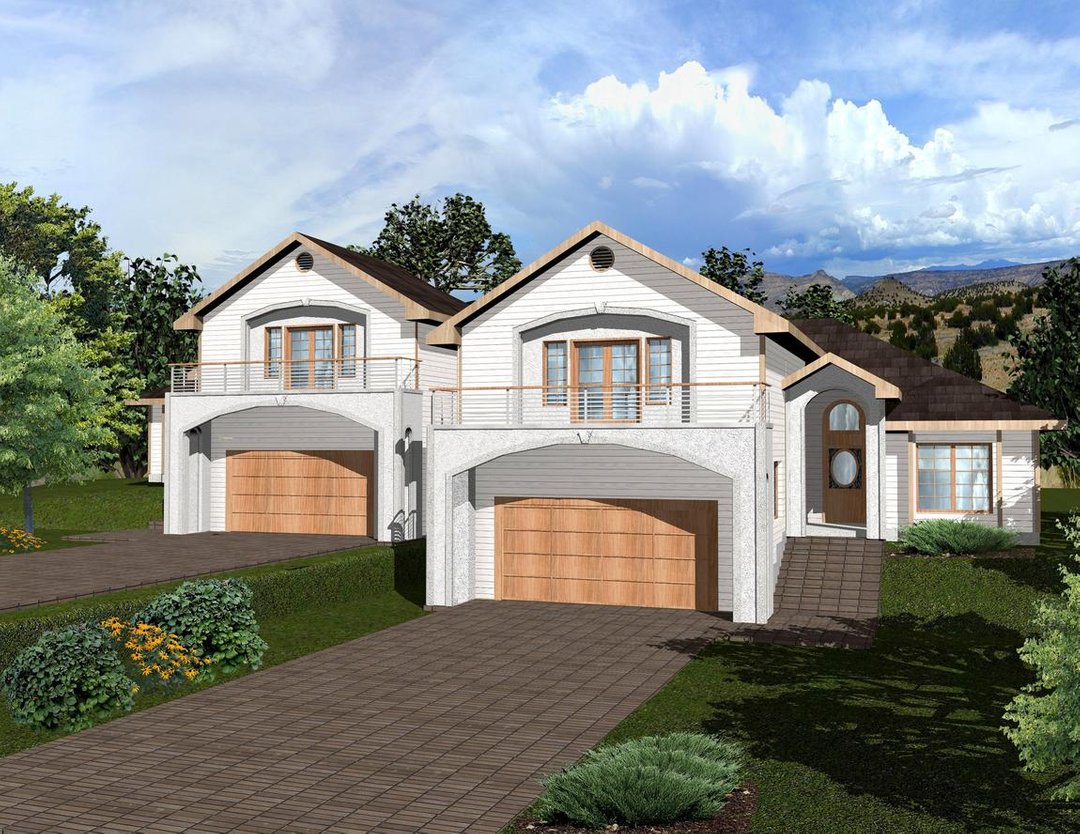 Multi-Family House Plans
Multi-family homes are a traditional American house design. With multiple adjoining units and separate entrances, multi-family house and duplex designers can maximise the value of their build with a smaller footprint. Our pre-designed multi-family house plans range from 3-bed to 20-bed, so whether you want to earn rent alongside building your own home or to develop your own living complex entirely, our designers can help you achieve your goals.
Our Collection Of Multi-Family Home Plans
Select the features you want from the search below to get one step closer to your dream home
Multi-Family Home Plans for Developers and Landlords
We have created a range of multi-family property plans so that, no matter your budget, you can develop your property portfolio and take advantage of your available space. Duplex house plans are popular with those who want to build their own family home and rent another property to recover their costs quicker. 
Duplexes ensure the lifestyle and independence of each family is accommodated while keeping the property smaller and easier to manage. We offer duplexes and townhouses and have plans for one, two and three-storey properties. Our multi-family house plans are the blueprint for beautiful, attractive properties that are sure to draw in renters.
Classic American Multi-Family Homes & Duplex Designs
While multi-family homes have no distinct architectural style, our pre-designed plans have been created by our specialists capturing classic American architecture for a welcoming, homely appearance that is great for families of all kinds. Check out our range of traditional and modern multi-family house designs to find the plan that suits you, or get in touch to discuss custom design work to best meet your needs.