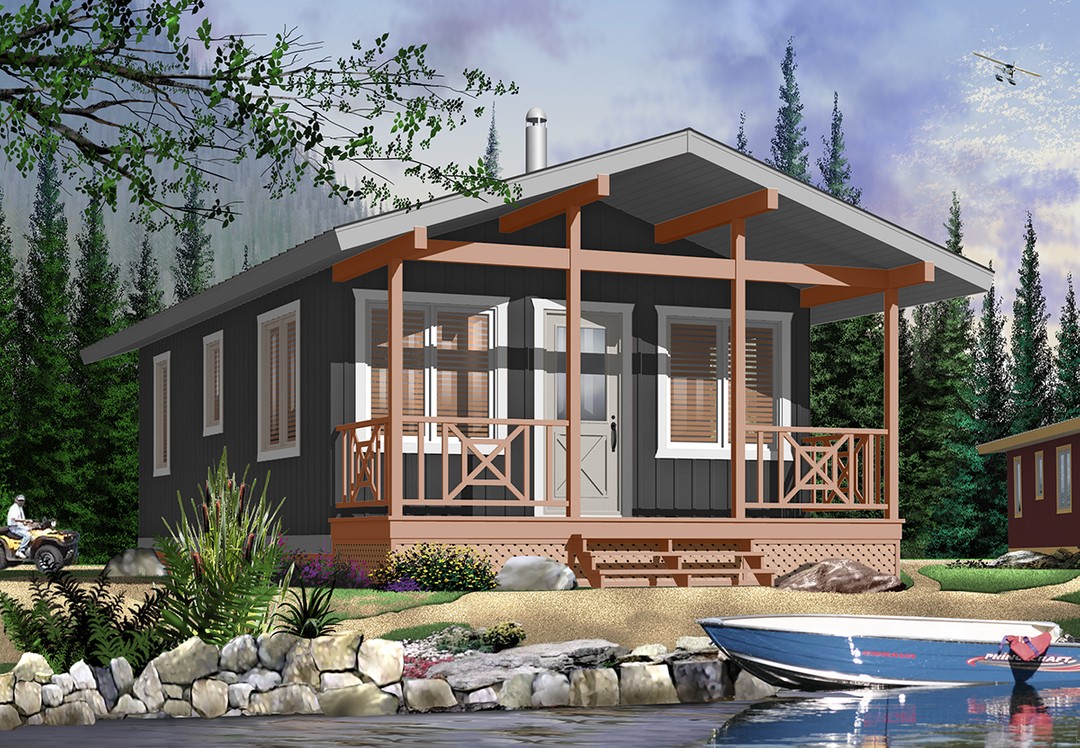 Mountain House Plans
Named for their location over any specific architectural features, our mountain house floor plans are suitable for a variety of spaces and tastes. If you're looking for the perfect getaway home, our mountain chalet house plans feature everything you need for a beautiful vacation spot. From rustic architecture to large outdoor entertainment areas, choose a pre-designed house plan that blends with the natural beauty around you.
Our Collection Of Mountain House Plans
Select the features you want from the search below to get one step closer to your dream home
Mountain View House Plans to Make the Most of Your Lot
When choosing the perfect mountain cottage house plans for your land, you need to consider the area, the views, the size and what you want out of your house. We have extensive experience in designing mountain house floor plans and can work with you to meet all your criteria.
Whether you need a small mountain cottage design, a sleek, contemporary mountain villa or a multilevel property that works on steep terrain, take a look through our pre-designed house plans or call us for a consultation on a custom mountain home floor plan.
Our Range of Luxury Mountain House Plans
If you have mountainside land and want to create a cozy, inviting home that you can escape to or entertain in, we have dedicated our time to creating properties that will get you one step closer to having just that. Find the perfect mountain lodge style house plans for your lot in our selection of home designs now.